products
Bite Expander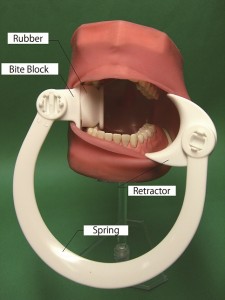 Silicorne rubber and Polyproylene   Autoclavable(Up to 121℃)
※Dry heat are prohibited.
Keep lip pulled with Bite Block.
Broad view & Space for various treatments.
4 patterns available for every treated area.
Easy to change pattern.
Comfortable for patient by Bite Block with Silicone & Retractor in Polypropylene.
Fit lip well by adjustable Retractor.
Autoclabable at 121 degrees centigrade without drying process.